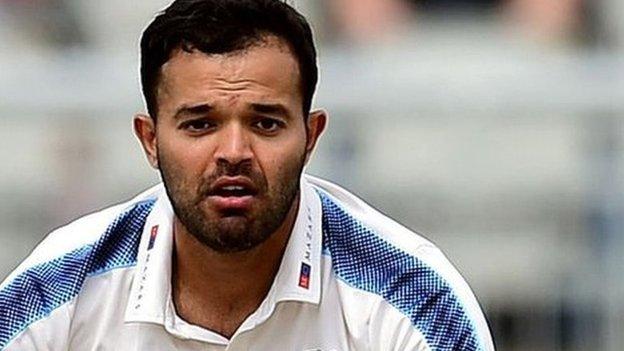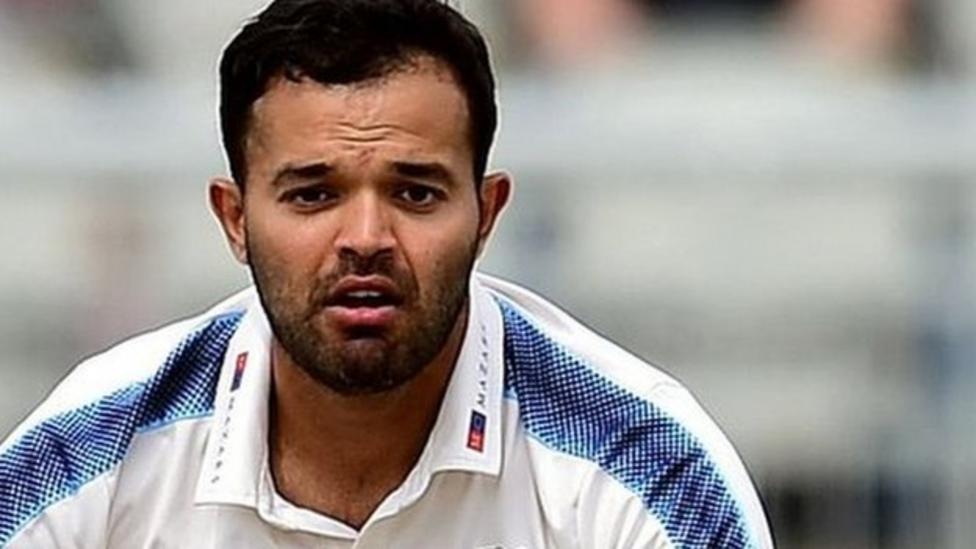 Julian Knight MP has called on the board of Yorkshire County Cricket Club to resign after a leaked report emerged apparently containing details of the investigation into the treatment of Azeem Rafiq.
A story published by ESPN says the report had concluded that a racially offensive term used towards Rafiq was regarded as «banter».
The investigation found that Rafiq was the «victim of racial harassment and bullying» – however, Yorkshire has said no disciplinary action would be taken.
Knight, chair of the Digital, Culture, Media and Sport (DCMS) select committee, called it «one of the most repellent and disturbing episodes in modern cricket history».
In a tweet he added: «Given the endemic racism at Yorkshire County Cricket Club, I struggle to think of any reason why that the board should remain in post.»
YCCC has been contacted for comment.
Knight's comments came after UK Health Secretary Sajid Javid had called for «heads to roll» at Yorkshire and said that if the England and Wales Cricket Board (ECB) did not take action «it's not fit for purpose». He further stated in a Twitter post that the term allegedly used to describe Rafiq was «not banter».
Culture Secretary Nadine Dorries called Rafiq's treatment «disgusting» and said «the investigation that followed only makes it even worse».
In a tweet she added that any ECB investigation must be «swift and fully transparent. Racism must be confronted, and NEVER written off as just «banter»».
The ECB has begun its own investigation and a spokesperson said: «Last week we received Yorkshire CCC's report into the racism and bullying allegations Azeem Rafiq made against the club.
»We are conscious about the length of time that Azeem has waited for resolution and the toll that must be taking on his wellbeing and that of his family. We are sorry that, as a sport, this has not yet been resolved.
»We will conduct a full regulatory process that is fair to all parties, but also ensure this happens as quickly as possible. To achieve this, we have secured the services of a QC, along with other external investigatory support to upweight resource around our process. The ECB board has also reaffirmed its commitment to further additional resource, should the investigation require it.
»We are aware that the [DCMS] Select Committee have called Yorkshire's Chair, Roger Hutton to give evidence. In the meantime, we will press ahead with our investigation.»
The DCMS committee said it wanted to quiz Hutton about the handling of the club's investigation and wants «a much fuller explanation than we have had so far».
Last year Rafiq claimed «institutional racism» at the club left him close to taking his own life.
Seven of the 43 allegations were upheld in a report by an independent panel.
Hutton apologised to Rafiq, who left Headingley in 2018, saying there was «no question» that during his first spell at the club he had been «the victim of racial harassment».
However, the club recently said it will not take disciplinary action against any player, employee or executive over the harassment.
«We are extremely concerned by recent reports about the lack of action against individuals following the findings,» Knight said earlier on Tuesday.
«This is extremely concerning and it's clear that Yorkshire County Cricket Club has questions to answer.
«We have monitored developments around the club's handling of the serious allegations made by Azeem Rafiq.
«We want to see much greater transparency from YCCC – it is time for them to answer their critics.
«We intend to call the chair of the club before the DCMS committee to give a much fuller explanation than we have had so far.»
A DCMS committee statement added: «MPs are expected to consider what actions should follow.
«Senior management from the club will also be invited to attend the session.»
Rafiq received a heavily redacted version of the findings of the report into his allegations after Yorkshire missed the Friday, 8 October deadline by which it had been ordered to release it in full by an employment judge.
On Monday ESPN claimed to have seen redacted elements of the report, including that a racist term about Rafiq's Pakistani heritage was regularly used towards him by a current player but the Yorkshire report concluded it was «friendly and good-natured banter».
The club previously said it had provided a copy of the report to the ECB and was «working with them on their investigation into the issues raised».
A No 10 spokesman said Prime Minister Boris Johnson was «absolutely clear that racist language like that should never be used in any context whatsoever».
The spokesman said: «These are very serious allegations which have clearly had a significant impact on Azeem Rafiq and it's important they are investigated thoroughly and quickly.
«It's important that the ECB investigates this thoroughly and quickly and they have confirmed that they are doing that.
«We urge them to look at this with the utmost scrutiny and take action where needed.»
The Emerald publishing group – the county's primary sponsor which has naming rights at Headingley Stadium – has said it is «dismayed» by the outcome of the Rafiq investigation and expects further action to be taken.
«Whilst the club has offered its unreserved apology for this, and has made a number of positive changes in the intervening years, there is clearly still a great deal more to do,» Emerald said in a statement.